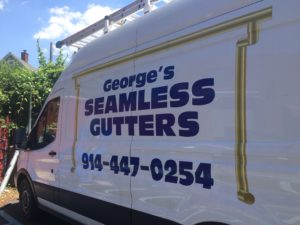 We do whatever we can to make our customers happy, and that includes contacting you quickly regarding bids, working on all the details together. Including system options, location specific needs, material and design decisions that won't just meet your needs but exceed them. Through to your rain gutter installation, we will install them right first time and cleaning up after our installation team before we go!
We also believe that we're the best gutter company because we're Putnam's contractors go to gutter experts. When other gutter company's need help they call us! We want our customers to make informed decisions when it comes to buying a gutter system and we'll explain it all! If you like we will make sure your gutter experts by the time we are done – education is part of the deal.
We'll give you our professional opinion when it comes to materials and designs because what works for one home might not work for another, depending on the roof and landscaping of the property.
We know the specifics of our area because we're local. We live here, too, so we know that the big snow storm last week or those record highs this July can cause unnecessary strain on your gutter system because they're happening to ours, too! We're already your neighbors, so we can get right to business working on perfecting your gutter system for every beautiful Putnam season.
We use seamless gutters because we believe they're the best way to protect your home. Each seamless gutter system is made-to-order and customized for each job, so you can be confident that you always get the right gutter for your project, no matter the size of your home or it's style.
Give us a call today to discuss gutter repair or installation, and you'll see exactly why we're Putnam's best gutter company!